Music Box Repair Gallery II
Priceless snow globes and water globes in all shapes and sizes that hold so many precious memories for many of our customers. Not the dollar monetary value, but tremendous sentimental value of something that can no longer be purchased or replaced. Restoring precious memories and happy customers!
Listen to the fabulous Swiss quality and tone of this very rare Thorens 50 note music box that plays 4 different songs. This Thorens 50 note movement was completely unplayable and locked up. As you can see, working once again and sounds amazing! These music boxes, with the larger Swiss movements are very, very expensive. Thorne's and Reuge are the worlds premiere music boxes in the world, especially Reuge of Switzerland with music boxes in low to high, 3, 4 and 5 figures pricing
Swiss Thorens 50 Note Music Box Repair
Musical Egg Repair Faberge Style Musical Christmas Tree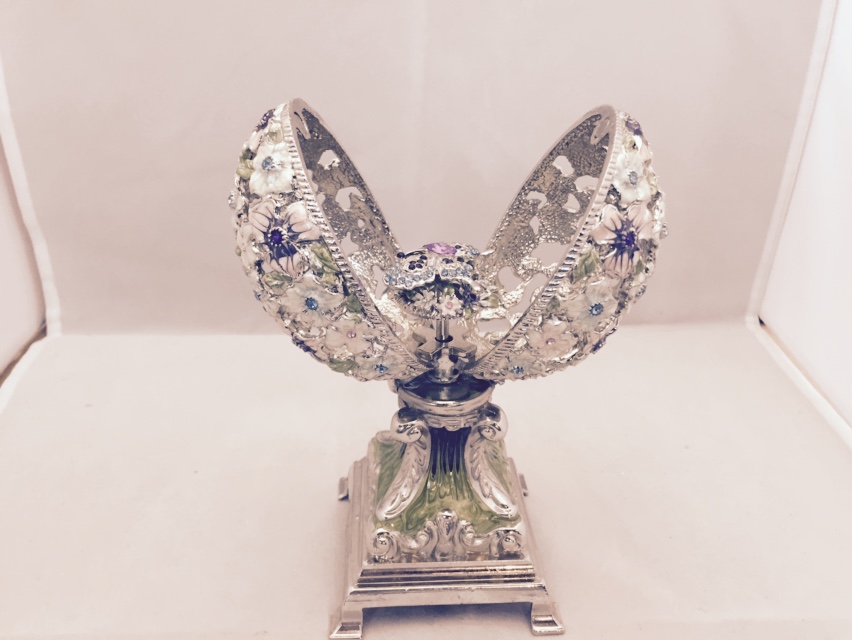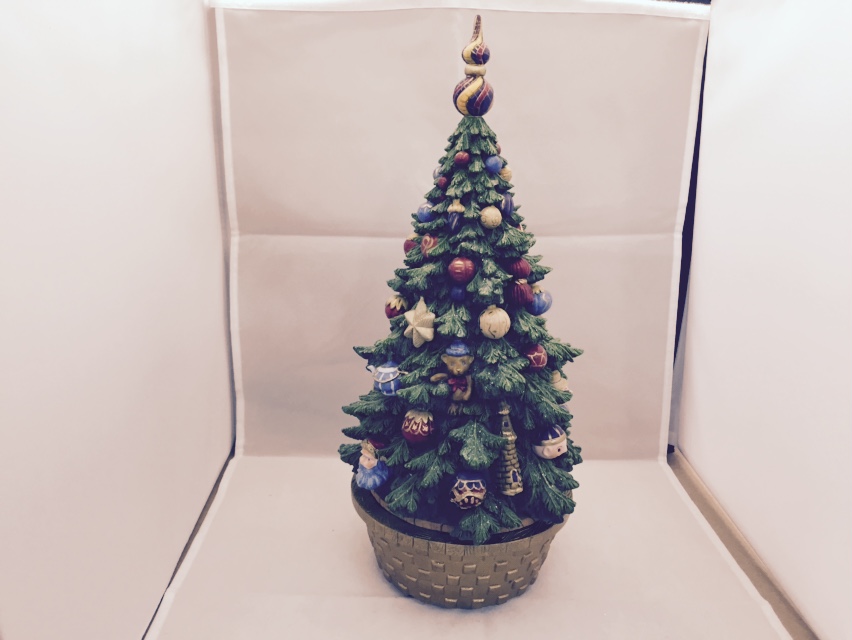 Animated Girl in Rocking Chair Repair
Swiss made - Playing and dancing once again
Very Cute piece!
Maypole Dancers Made in Germany Animated Girl in a Rocking Chair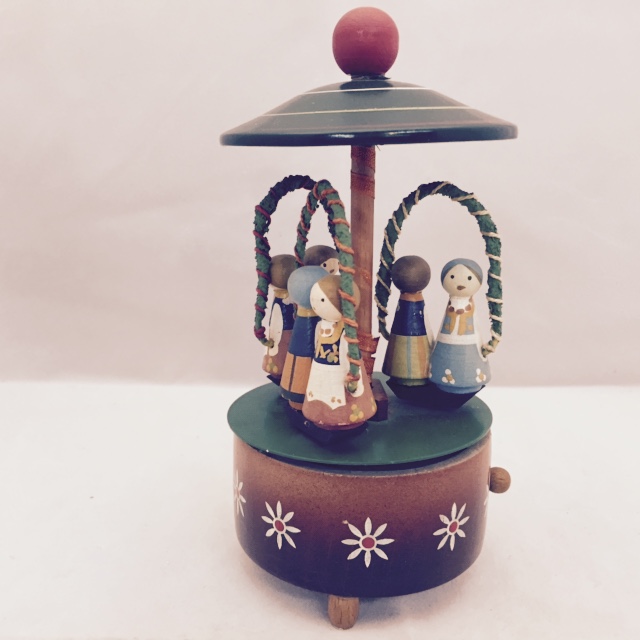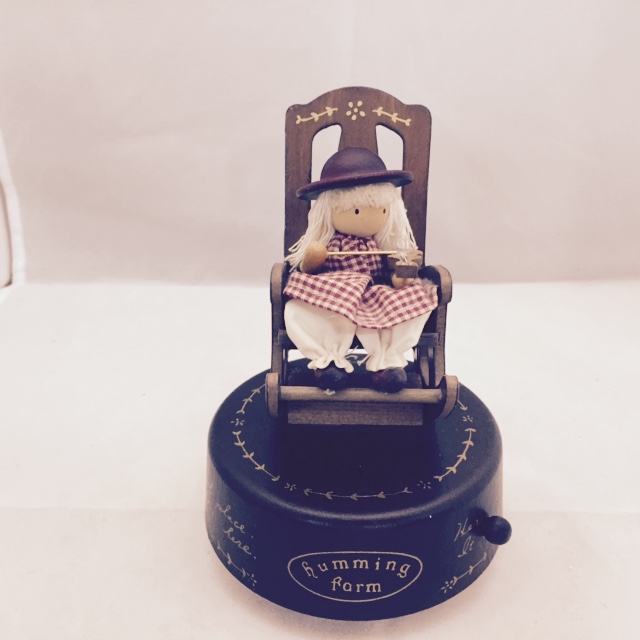 Santa Clause - Artist and Musician Musical Figurines
A customer sent me two beautiful collectible Porcelain Santa's
The Santa artist (left) is a very tall piece about 12" and the clarinet with dogs - Very cute! Both restored and another happy customer.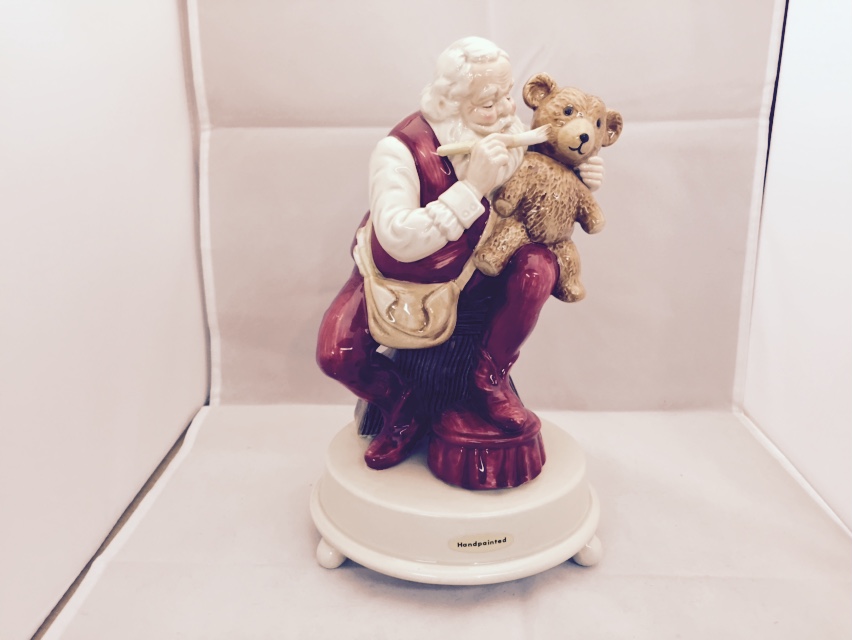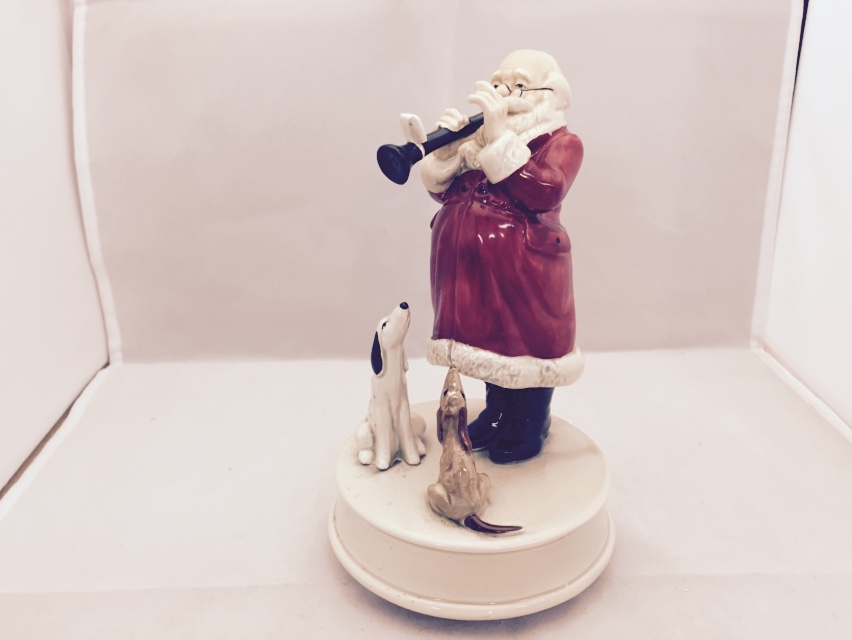 Below is another "Thank You" card that my customer took the time to send in the mail.
This really means a lot to me when people take the time out of their busy day to say "Thank you".
So to you, The Kellers, I say "thank you" for the lovely card and entrusting me with your precious repair.
Paul
I do get lots of "Thank You" emails and phone call testimonial and appreciate every single one.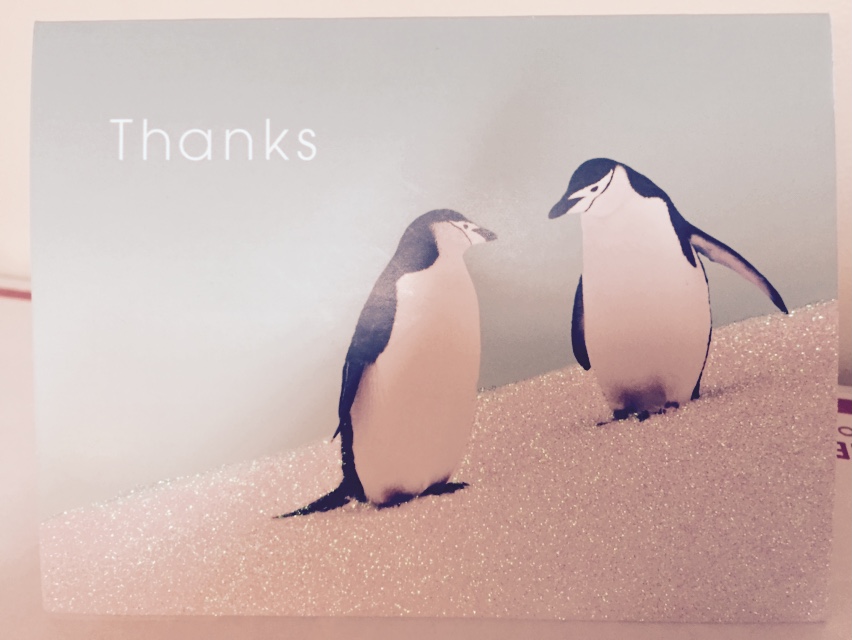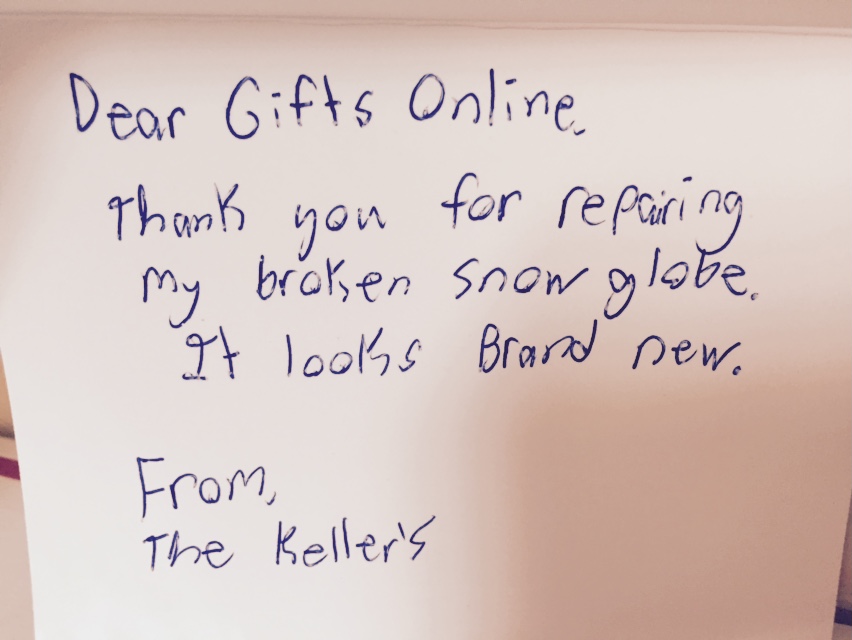 ---
Vintage Mr Christmas - Electric Carillon Repair
This was a very elegant porcelain carillon that came in for repair in 3 separate pieces and no longer was operational. However I could hear that the motor was working and that usually determines that it can be repaired.
So after some evaluating and a little patience the video speak for itself!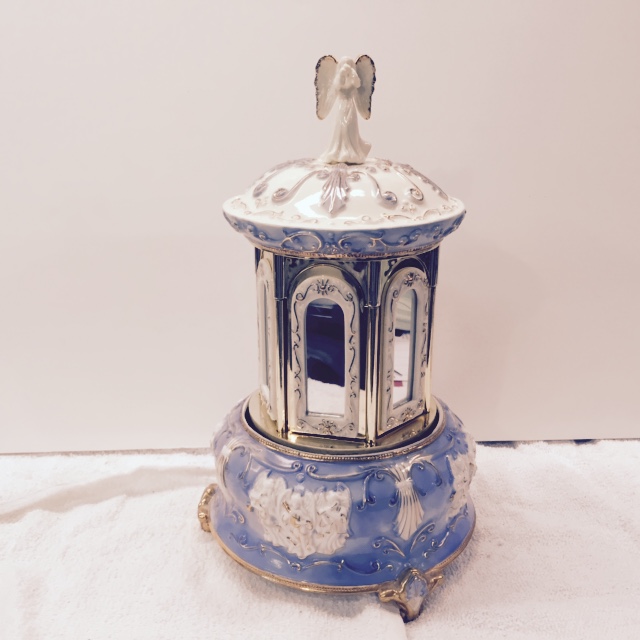 Skating Penguin Music Box Repair.
He can actually skate now ... easy boy!
Music Box Gallery lll - More unusual music box repairs Music Box Gallery l