More Snow Globe and Music Box Repairs
Reconstructed figurines, Snow Globes

I receive many "thank You" cards in the mail, emails and phone calls from delighted snow globe and music box customers all year round.
This also makes me very happy to know that I provide a service that most of my customers find absolutely magical, when they see the completed repaired snow globe, musical figurine or precious music box arrive back to them, in just a few days, completed and safely packaged with professional shipping materials and back to new again.
Even the Music Box Piano - Parts where reconstructed on this precious
antique piano music box that holds great sentimental value to the owner.
(Image coming soon)



Today we received the Jesus globe repair (Base…Have Faith) that you completed for us. It's beautiful!! Thank you so much!!

We greatly appreciate your careful wrapping of the globe as it arrived on our porch with one side of the box severely broken in and peanuts spilling out. We took a photo of the box just in case the contents was broken. But because of your excellent care in double bubble wrapping, it was fine.

We also like the amount of glitter you added. Perfect!!

Thanks again for your excellent work!


Much Appreciated………..Jean & Tim Buhite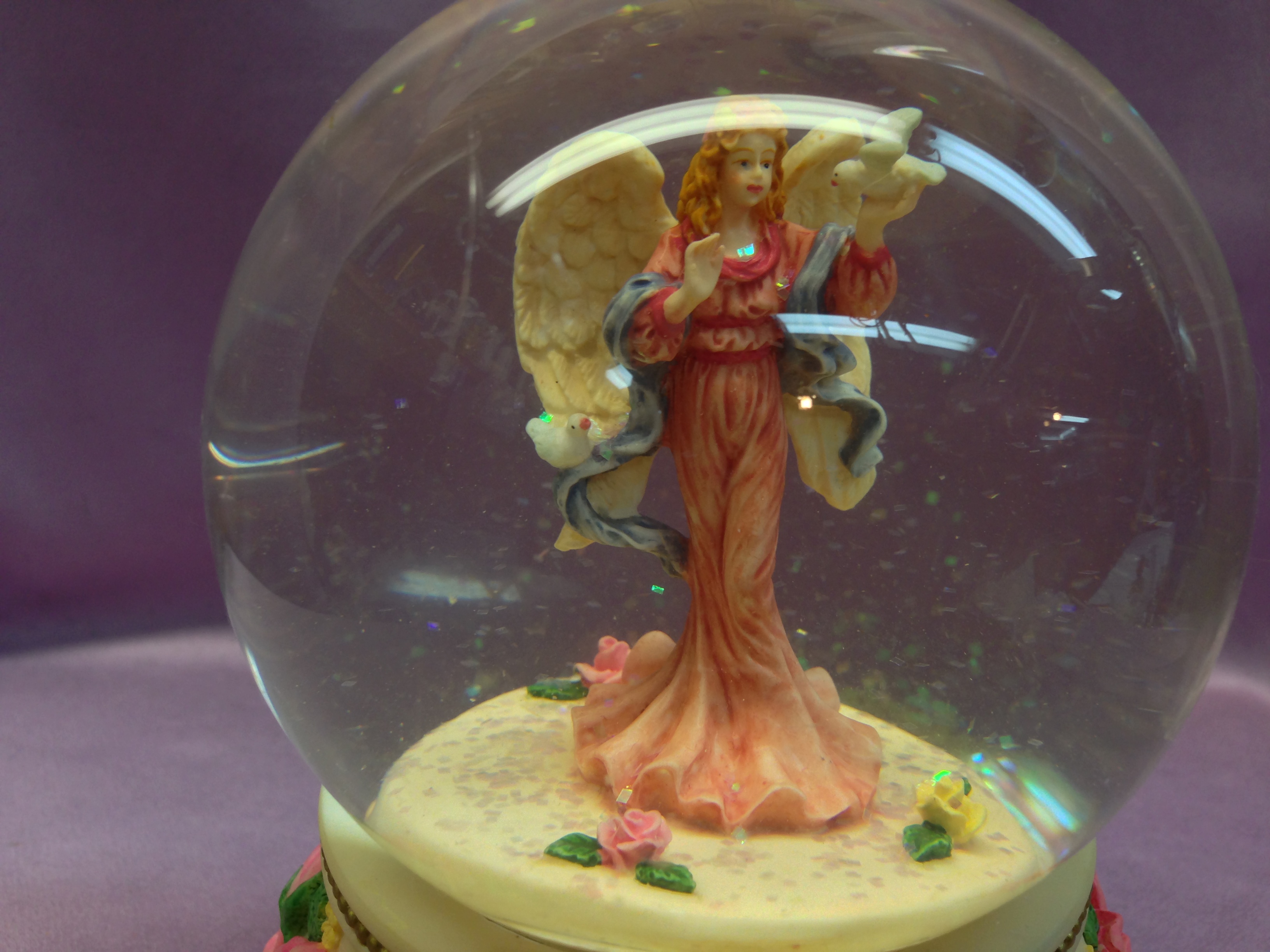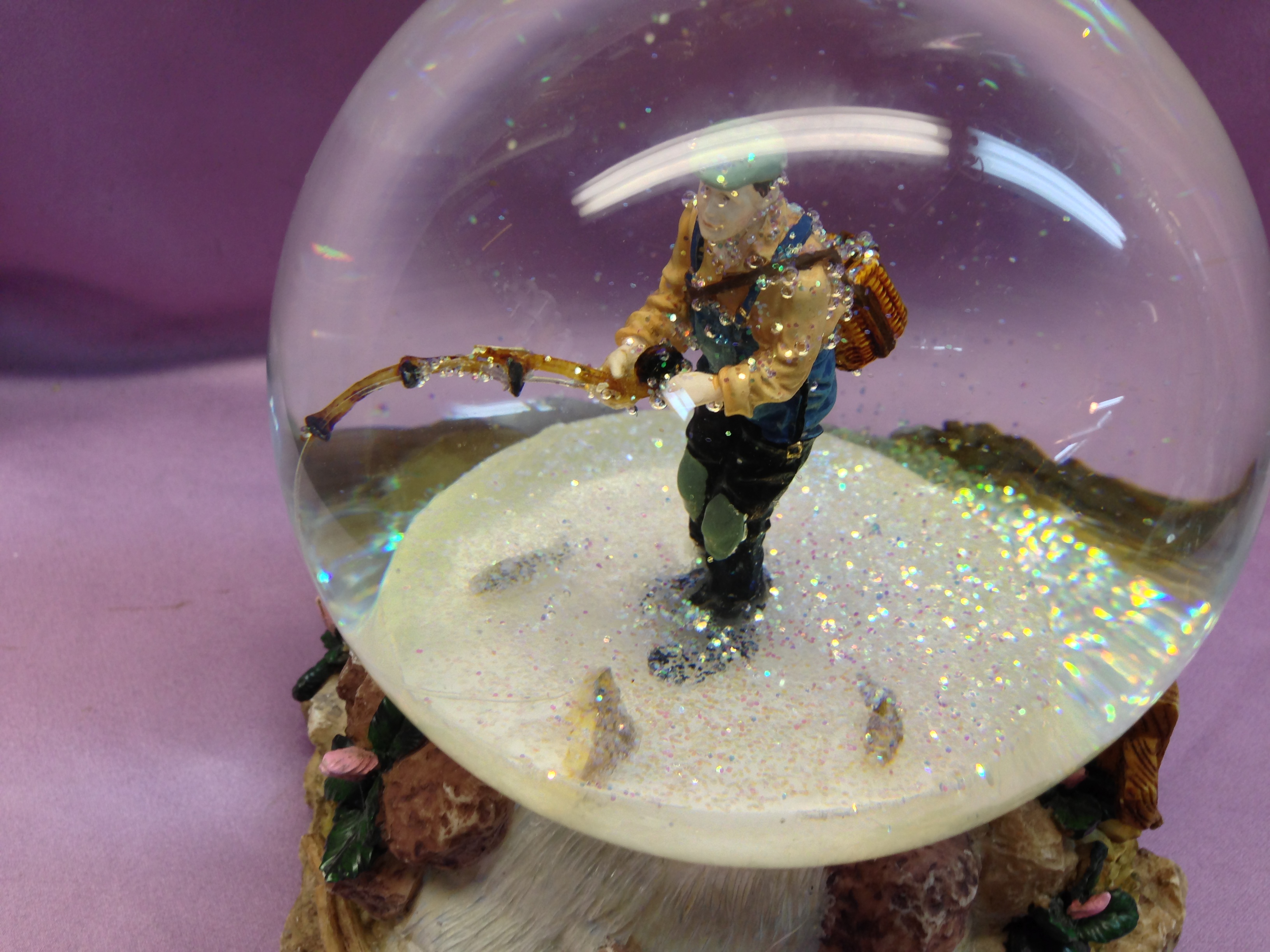 A very unique Fisherman water globe (Right Image Above)
Complete restoration plus reconstruction of the fishing rod. Not a simple task, trying to get the figurine back in the globe!
As you can see the whole base of the figurine cover the whole base/neck of the globe when attached to the gasket and leaves no room for error, when installing back into the globe.
Nativity Waterglobe with Revolving Base (Below)
Complete rebuild including repainting some figurines and making a new head, hand and staff for Joseph. It was damaged when it was dropped and the glass was broken and part of the figurine. This type of work is obviously more expensive repair but most of my repairs are priceless, irreplaceable, sentimental collectible that have not been in production for years. It gives most customers enormous pleasure to see something that was so badly damaged, restored and working again!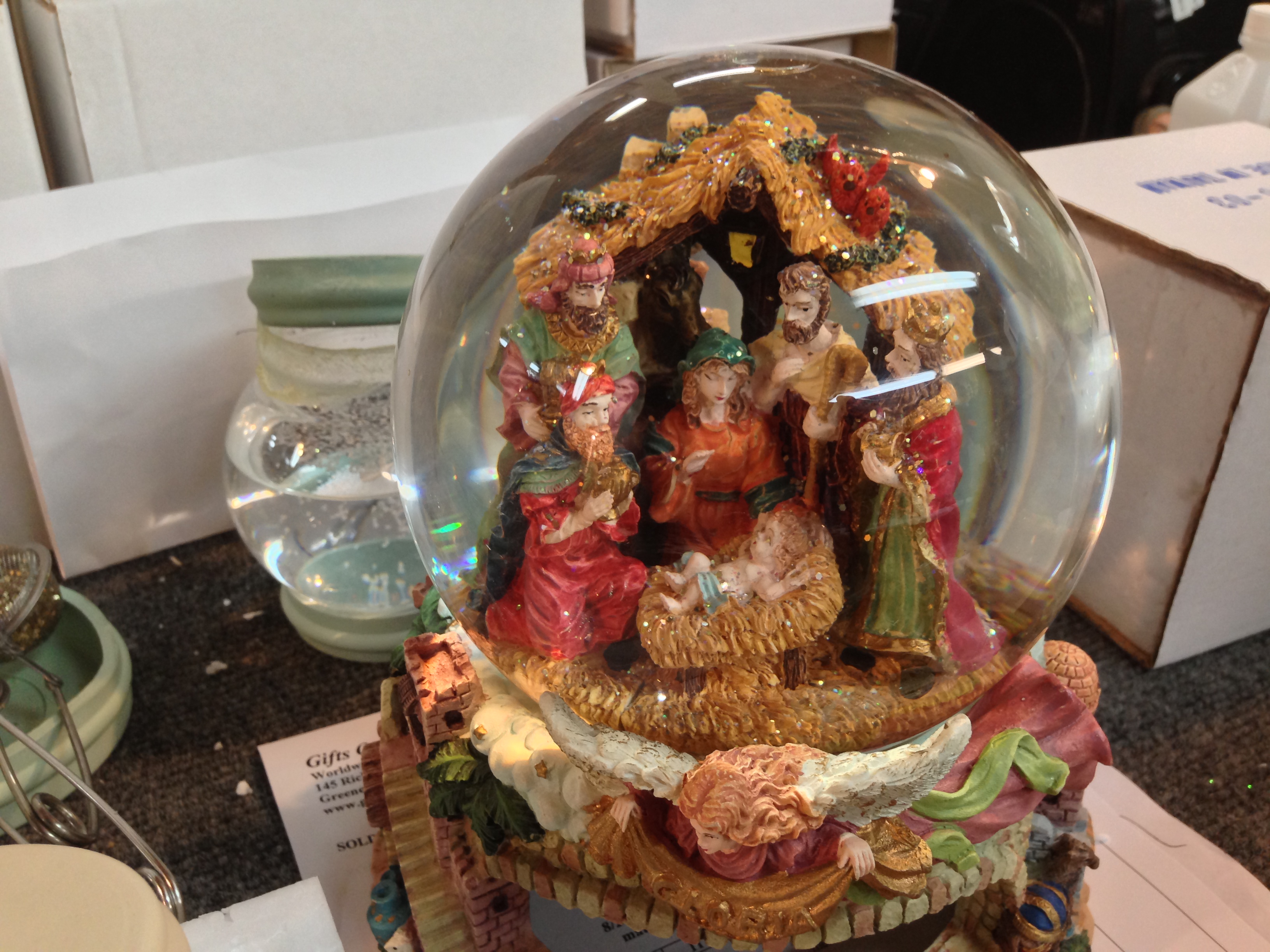 New York Snow Globe (Below)
Reconstructed parts of the bridge and "Statue of Liberty" torch. Replace globe and fluid. Nothing could be seen when this arrived for repair. So much bacteria had built up and completely discolored the liquid. This is normal after several years due to different elements of nature. Temperature change, hot, cold, light, darkness and the lack of moving water and oxygen, similar to a dirty aquarium tank or pond without a pump running.